Pune to Sadetin shakti peeth
Shri Mahalakshmi Temple, Kolhapur. The temple of the goddess Mahalakshmi was built by karndeva .
The temple takes its name from Ambabai/Mahalaxmi,and it is believed that the divine couple reside in the area.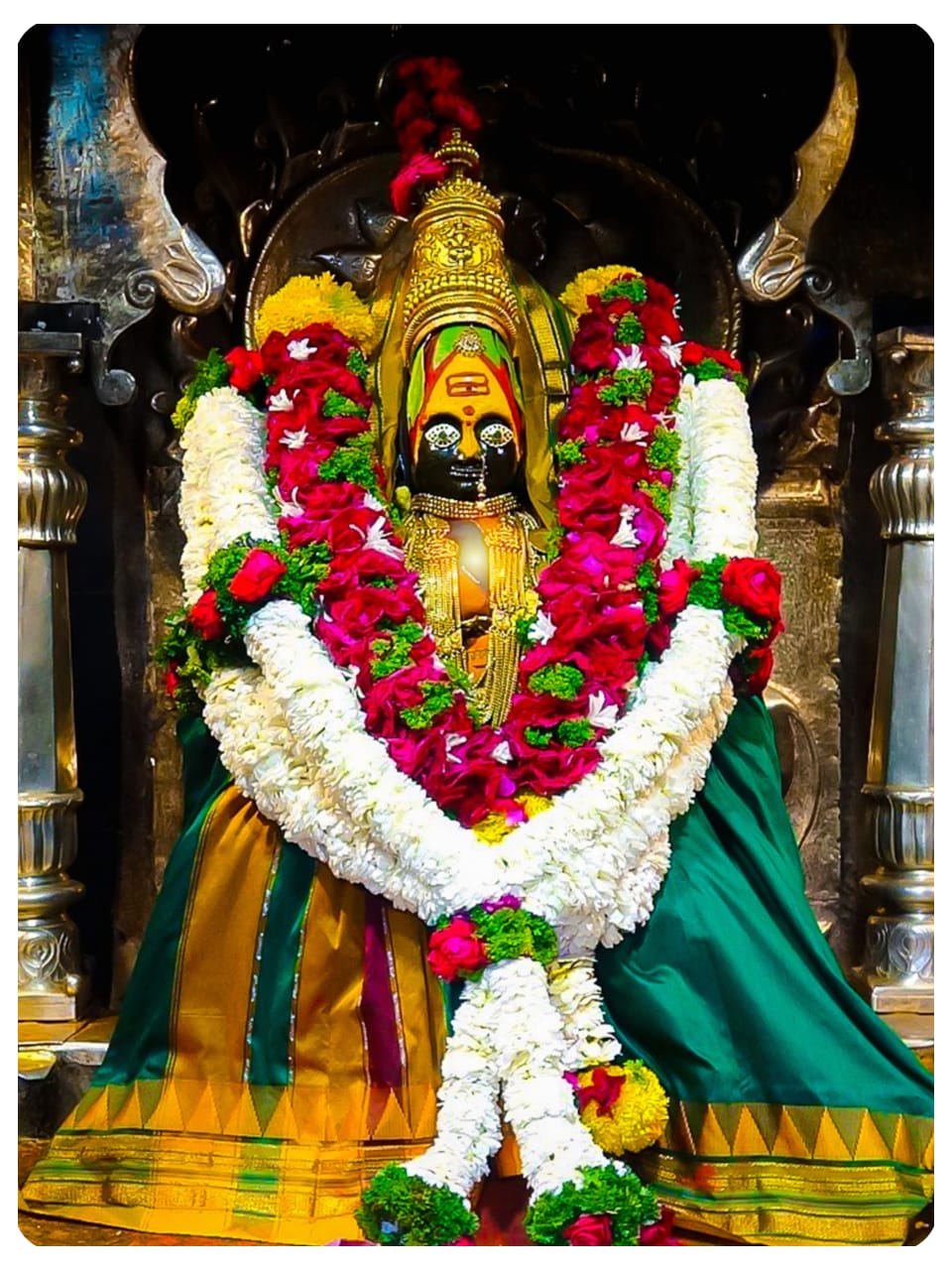 It is located in Tuljapur in Osmanabad district of Maharashtra, India, and is considered one of the 51 Shakti Pithas. It is situated 45 km from Solapur.
Tulja Bhavani Temple is a Hindu temple dedicated to the goddess Bhavani. It is located in Tuljapur in Osmanabad district of Maharashtra
This famous 12th Century Temple located in Tuljapur 40 km from Solapur in Maharashtra is said to be one of the 51 shakthi pithas across the sub continent. district of Maharashtra.
Mahur -A pilgrim Centre of great significance. Renuka Devi Temple is considered to be one of the Shaktipeeth of Maharashtra.
The temple of Goddess Renuka Devi is situated on a hillock abounding in natural beauty at a distance of mahur to mandir 2.415 km. 
In Maharashtra, out of the three and a half Shaktipeeths of the Goddess, the Saptashrungi Devi with Ardhshaktipeeth is seated on the 4800 feet high Saptashringa mountain, at a distance of about 65 kilometers from Nashik (saptashrungi devi temple vani nashik).
The region of the seven peaks of the Sahyadri mountain range, i.e. Saptashringa mountain, where a deep moat on one side and a high mountain on the other side, amidst the beauty of greenery, appears to identify us with Mother Nature.
Pune To Saptashrungi Distance is 284 km.